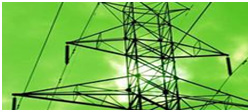 Pioneers in the industry, we offer Energy Audits services in energy conservation, power quality analysis, and harmonic analysis, electrical & Thermal consultancy etc.Services in conservation of electrical energy, HVAC & lighting are provided by in-house engineering and applications other than electricity namely thermal, mechanical, process, water, etc are catered to through outsourcing.
SGS Industrial Controls & Solutions Pvt. Ltd.
was established in the year 2004. Since then it has been actively involved in the areas of Energy Auditing, Implementation of various projects related to energy conservation and development of various need based automation system for various types of utilities and process machines for energy conservation. Apart from the above activities SGS is also involved in implementation of turnkey projects starting from designing installation and commissioning of substations, H.T. & L.T. panels, lighting systems, and cables system, earthing system, pumping system, motive loads management, energy monitoring system to various types of automation system.